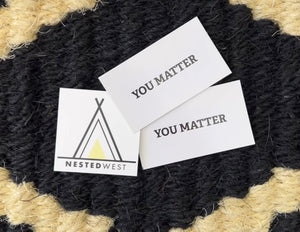 Every March we run a marathon, without running! It's a month of simple accolades, shout outs and acknowledgements of employees, makers and community organizations that make a difference in our lives. Employee Appreciation day is March 4th and throughout the month we will feature each of them and people that matter to them on social media. Additionally, we show our appreciation for customers by handing out these simple cards (see above) and offering Saturday Samples of some of our store favorites; h+s coffee, Montana Tea & Spice, Seattle Chocolate, Homemade Gingersnaps, and more! Stop by the shop this month and...
---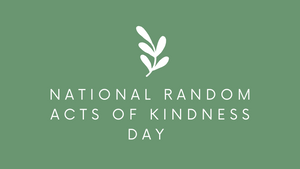 Today is National Random Acts of Kindness Day, which falls in the middle of Random Acts of Kindness Week. It is the opportunity for anyone to embrace the simplicity and power of altruism. You may celebrate this week in many ways: send someone a note of appreciation, shovel a sidewalk, drive the speed limit, push an extra grocery cart back, plant a tree, bake some cookies to share or just make someone smile. Remember that any act of kindness has the incredible and enduring capacity to brighten someone's day and ultimately contribute to a kinder universe. I believe in these...
---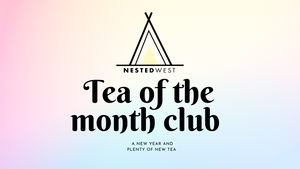 TEA OF THE MONTH CLUB On a simple day in May Montana tea and Spice began blending teas to fill the whole in the tea market and to create fine teas that were available for the public. Creating tea blends that were much more than just a tea but offered a new experience that could mingle the perception that are both old and new, familiar yet delightfully strange, exciting with a promise of romance in life instead of mere existence. Montana teas are as a complex as good wine yet as simple as a day in May.             Montana Tea...